ERC-20 vs TRC-20: What's the difference?
While similar in their usage, ERC-20 and TRC-20 USDT tokens have minor differences that you should be aware of. In most cases, they can be used relatively interchangeably. However, there are some things to be mindful of, such as wallet differences and fees regarding these two token standards.
Tether (USDT) explained
Tether is what is known as a stablecoin. It represents one dollar on a blockchain, as it is paid 1 USDT = 1 USD. Tether, the company behind the coin, has many assets backing its currencies. Some of these holdings include US treasuries, corporate treasuries, and cash.
Tether is used in place of fiat on the blockchain, not just the US dollar. Tether also has coins representing Euros, Chinese yuan, gold, and Mexican pesos. It has been around since 2014 and is one of the most common stablecoins in the entire crypto world.
What are Token Standards?
Token standards can be best explained as rules that allow for developing cryptocurrency tokens on different blockchain protocols. Token measures include rules, conditions, and functions that dictate how the token works.
Standards are applied to application-level specifications, such as token standards, name registries, and library package formats. With this set of innovative contract standards and clearly defined parameters, anybody with sufficient knowledge may create their token using their preferred standard.
That being said, understanding the programming language underneath is essential for success.
What is Tether ERC-20?
ERC, or Ethereum Request for Comment, is a set of technical documents that contain guidelines for developing a smart contract. They define the specific location of functions for each token type and facilitate interaction between smart contracts and applications.
While anybody can create an ERC, it requires going through the Ethereum Improvement Proposal process, a document with the proposed features and strategy for the Ethereum blockchain network. If the community on Ethereum deems it an essential addition to the blockchain ecosystem, the proposal will be accepted, finalized, and implemented. The ERC-20 fungible token standard provides basic functionality to transfer tokens and allows tokens to be approved, and it was released in 2015.
It's essentially a blueprint for creating fungible tokens on the Ethereum network. Fungible means that each token, or even fraction of a token, is equivalent to and indistinguishable from another. This is similar to how fiat currencies were, as a $5 bill is the same as another $5 bill.
What is Tether TRC-20?
TRC-20, also known as USDT-Tron, is the Tether token issued on the TRON network. It is a technical standard token and works based upon TRON's blockchain, using TRON's address, which means that all transactions made with TRC-20 take place on the TRON network.
TRC-20 and ERC-20 are identical except for the blockchains that they function on. One focuses on Ethereum (ERC-20), while another focuses on TRON (TRC-20). However, it is worth noting that fees on the TRON network are typically cheaper. It's also worth noting that the underlying programming language for Ethereum and TRON is Solidity, meaning these tokens can be used back and forth.
TRC-20 vs. ERC-20: pros and cons
There are quite a few similarities when it comes to the pros and cons of both of these token standards. One of the most significant advantages ERC-20 has over TRC-20 is security, as it is considered more secure than those standards on the TRON network. Still, conversely, speed is one of the main features of the TRC-20 standard, so you may find that depending on your need, you can go back and forth between the two.
ERC-20 and TRC-20 are written in the Solidity language, so they can be used back and forth, although the problem comes with the wallet. The wallet must be able to support whatever token standard that you are trying to store. Both address styles are different, so make sure you have a compatible wallet if you are using one.
ERC-20 has a much higher gas fee, so sometimes, people will choose to use TRC-20 to avoid some of the expenses. However, with the higher transaction value, it makes sense to pay a bit more in transaction fees to have the extra security.
Conclusion
When you look at these two token protocols, they serve the same function, as they both function as a representation of fiat currency and are created by smart contracts. These tokens can be bought and sold as well as traded on exchanges, with the ERC-20 token standard containing a variety of information, including:
Details of the total supply of tokens
How tokens are going to be transferred
How tokens can be withdrawn
Token balance in the account
How tokens will be received
Creating a token is easy for developers, and documentation is far and wide. Because of this, ERC-20 continues to be one of the favored routes for development.
On the other hand, you have the TRC-20 token standard explicitly used for the TRON blockchain. Much like its counterpart, the standard defines rules that every token in the network must follow. TRON network was created as a more efficient clone of Ethereum, with lower fees and faster transaction speed. As the TRON Virtual Machine, the operating system for TRON smart contracts uses the same Solidity language for contract programming as Ethereum; all TRON tokens and smart contracts are compatible with the Ethereum network. In other words, TRON tokens can be used on the Ethereum network and the other way around. However, it's worth noting that Tether tokens in both standards are incompatible.
In the future, it'll be interesting to see how this plays out because it looks like a solution looking for a problem. While it is true that TRC-20 tends to be quicker and cheaper as far as fees are concerned, at the end of the day, it's worth noting that Ethereum has recently upgraded, so it could make all of this a moot point.
Is ERC-20 the same as USDT?
No. USDT, also known as Tether, is a stablecoin paid to the US dollar at a rate of 1:1. ERC-20 is a token standard used for the USDT. That being said, you need to make sure that the wallet you are using can handle the token standard you are using.
How to Convert TRC-20 Tokens to ERC-20 and vice versa?
You can convert these tokens by using an existing crypto wallet like Metamask/Trust Wallet, an account at an exchange that accepts TRC-20 tokens and ERC-20. In one example, you may only be able to store ERC-20 USDT in your wallet because it does not support the TRON network. Because of this, you will have to switch, and you will have to trade one for the other on the exchange before sending it back to your wallet.
Which USDT network is best?
It will come down to your usage, but as a general rule, smaller, more minor-frequency trading amounts are typically better off using TRC-20 to avoid some of the higher fees found in the ERC-20 standard. However, it's worth noting that ERC-20 is considered safer; therefore, more significant transactions that happen less frequently are better off being done on it.
November 18, 2022
What Can You Buy with Bitcoin? 20 Ways to Spend Crypto in 2023
Understanding bear flag vs bull flag patterns: a trader's guide
Understanding the SMC (Smart Money Concepts) Forex strategy: a comprehensive guide
Short selling vs puts: a comprehensive guide to betting against the market
Understanding pivot points in trading: a comprehensive guide for traders
Subscribe to stay updated
Receive the latest news and stay informed!
Other news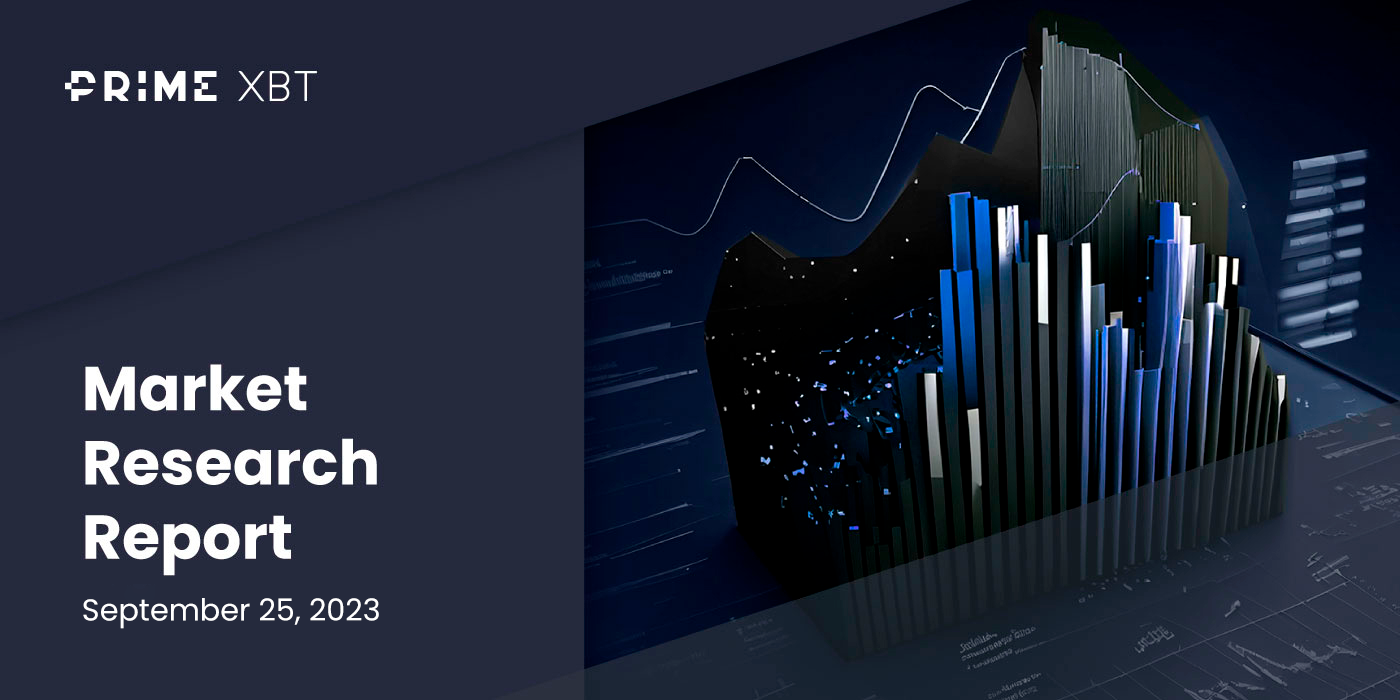 More institutional participation in crypto was announced last week, as news of Nomura and Citi Group both launching crypto products…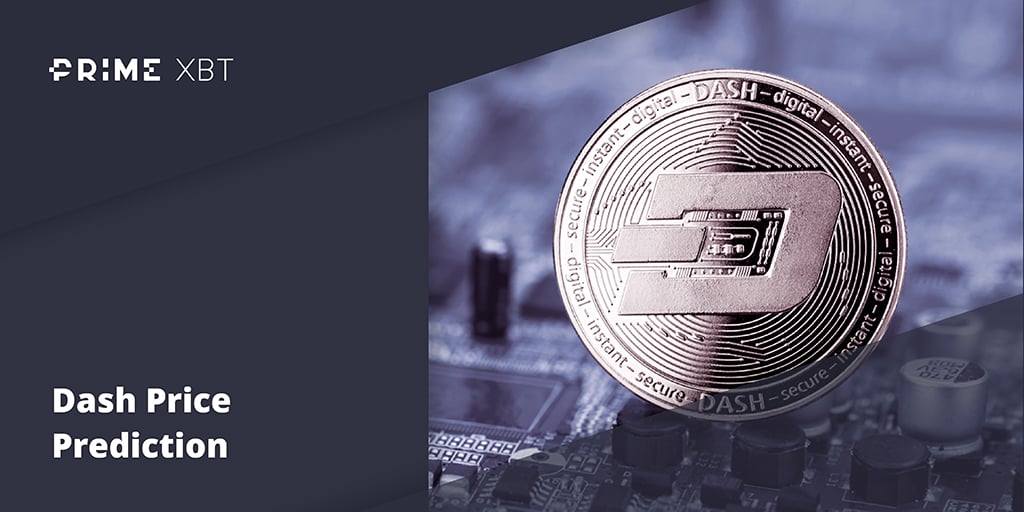 Dash is one coin that has established itself as a mainstay in the cryptocurrency space and has been around for…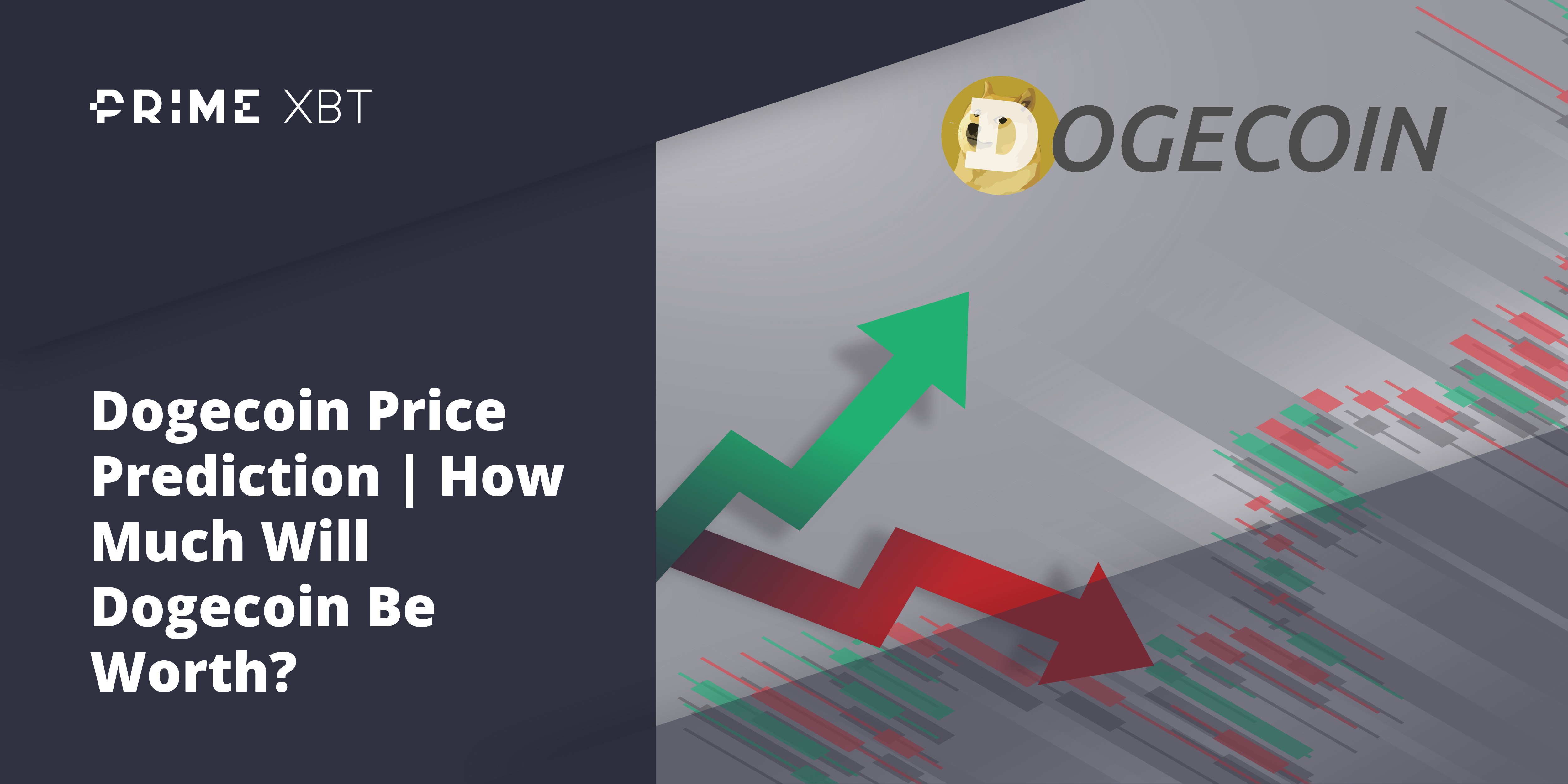 Dogecoin is a cryptocurrency altcoin that trades under the DOGE ticker symbol against USD and other cryptocurrencies like Bitcoin. It…
PrimeXBT products are complex instruments and come with a high risk of losing money rapidly due to leverage. These products are not suitable for all investors. You should consider whether you understand how these products work and whether you can afford to take the high risk of losing your money. Seek independent advice if necessary.
This website products and services are provided by PrimeXBT Trading Services LLC
PrimeXBT Trading Services LLC is incorporated in St. Vincent and the Grenadines as an operating subsidiary within the PrimeXBT group of companies. PrimeXBT Trading Services LLC is not required to hold any financial services license or authorization in St. Vincent and the Grenadines to offer its products and services.
PRIMEXBT DOES NOT ACCEPT ANY USERS OR RESIDENTS FROM UNITED STATES OF AMERICA, JAPAN, SAINT VINCENT AND THE GRENADINES, CANADA, CUBA, ALGERIA, ECUADOR, IRAN, SYRIA, NORTH KOREA OR SUDAN, UNITED STATES MINOR OUTLYING ISLANDS, AMERICAN SAMOA, RUSSIAN FEDERATION AND THE COUNTRIES OR TERRITORIES WHERE ITS ACTIVITY SHALL BE ESPECIALLY LICENSED, ACCREDITED OR REGULATED BY OTHER WAYS. YOU SHALL CHECK YOUR APPLICABLE LAW AND BE FULLY RESPONSIBLE FOR ANY NEGATIVE IMPACT ARISEN FROM YOUR RESIDENCE COUNTRY REGULATIONS. IF YOU ARE TRAVELLING TO ANY OF THESE COUNTRIES, YOU ACKNOWLEDGE THAT OUR SERVICES MAY BE UNAVAILABLE AND/OR BLOCKED IN SUCH COUNTRIES.
PRIOR TO TRADING WITH MARGIN YOU SHOULD CAREFULLY CONSIDER THE TERMS AND CONDITIONS OF THIS WEB-SITE, TO THE EXTENT NECESSARY, CONSULT AN APPROPRIATE LAWYER, ACCOUNTANT, OR TAX PROFESSIONAL. IF ANY OF THE FOLLOWING TERMS ARE UNACCEPTABLE TO YOU, YOU SHOULD NOT USE THE WEB-SITE, AND TO THE EXTENT PERMITTED BY LAW, YOU AGREE NOT TO HOLD ANY OF THE COMPANY AND ITS RESPECTIVE PAST, PRESENT AND FUTURE EMPLOYEES, OFFICERS, DIRECTORS, CONTRACTORS, CONSULTANTS, EQUITY HOLDERS, SUPPLIERS, VENDORS, SERVICE PROVIDERS, PARENT COMPANIES, SUBSIDIARIES, AFFILIATES, AGENTS, REPRESENTATIVES, PREDECESSORS, SUCCESSORS AND ASSIGNS LIABLE FOR ANY LOSSES OR ANY SPECIAL, INCIDENTAL, OR CONSEQUENTIAL DAMAGES ARISING FROM, OR IN ANY WAY CONNECTED, TO THE TRADING WITH MARGIN, INCLUDING LOSSES ASSOCIATED WITH THE TRADING WITH MARGIN.
PLEASE NOTE THAT COMPANY IS IN THE PROCESS OF UNDERTAKING A LEGAL AND REGULATORY ANALYSIS OF BITCOIN TRADING WITH MARGIN. FOLLOWING THE CONCLUSION OF THIS ANALYSIS, COMPANY MAY DECIDE TO AMEND THE INTENDED FUNCTIONALITY IN ORDER TO ENSURE COMPLIANCE WITH ANY LEGAL OR REGULATORY REQUIREMENTS TO WHICH COMPANY IS SUBJECT. WE SHALL PUBLISH A NOTICE ON OUR WEBSITE OF ANY CHANGES THAT WE DECIDE TO MAKE MODIFICATIONS TO THE FUNCTIONALITY AND IT IS YOUR RESPONSIBILITY TO REGULARLY CHECK OUR WEBSITE FOR ANY SUCH NOTICES. ON THE CONCLUSION OF THIS ANALYSIS, WE WILL DECIDE WHETHER OR NOT TO CHANGE THE FUNCTIONALITY OF THE WEB-SITE.
The company does accept only participants:
he/she/it is of an age of majority (at least 18 years of age), meets all other eligibility criteria and residency requirements, and is fully able and legally competent to use the Website, enter into agreement with the PrimeXBT and in doing so will not violate any other agreement to which he/she/it is a party;
he/she/it has necessary and relevant experience and knowledge to deal with margin trading, cryptocurrencies and Blockchain-based systems, as well as full understanding of their framework, and is aware of all the merits, risks and any restrictions associated with margin trading, cryptocurrencies and Blockchain-based systems, as well as knows how to manage them, and is solely responsible for any evaluations based on such knowledge;
Is not a foreign or domestic PEP.
he/she/it will not be using the Website for any illegal activity, including but not limited to money laundering and the financing of terrorism;
Keep in mind that trading with margin may be subject to taxation. You are solely responsible for withholding, collecting, reporting, paying, settling and/or remitting any and all taxes to the appropriate tax authorities in such jurisdiction(s) in which You may be liable to pay tax. PrimeXBT shall not be responsible for withholding, collecting, reporting, paying, settling and/or remitting any taxes (including, but not limited to, any income, capital gains, sales, value added or similar tax) which may arise from Your participation in the trading with margin.
Content, research, tools, and coin symbols are for educational and illustrative purposes only and do not imply a recommendation or solicitation to buy or sell a particular asset or to engage in any particular investment strategy. The projections or other information regarding the likelihood of various investment outcomes are hypothetical in nature, are not guaranteed for accuracy or completeness, do not reflect actual investment results, do not take into consideration commissions, margin interest and other costs, and are not guarantees of future results. All investments involve risk, losses may exceed the principal invested. You alone are responsible for evaluating the merits and risks associated with the use of our systems, services or products.
Чем отличаются USDT ERC-20 от TRC-20
Одни из самых популярных форматов стейблкоина Tether — это USDT ERC-20 и TRC-20. Рассмотрим, для чего они нужны и чем они отличаются.
Стейблкоин Tether (USDT) — один из самых популярных у пользователей стейблкоинов на рынке. Изначально USDT был создан на базе блокчейна биткоин с помощью протокола OMNI Layer. Позже для удобства стейблкоин был реализован и в других блокчейнах. В различных сетях существуют его аналоги. Рассмотрим, чем отличаются самые часто используемые стейблкоины USDT ERC-20 от TRC-20.
Tether — что это?​
Аналоги USDT существуют в следующих блокчейнах:​
OMNI — в блокчейне Bitcoin;
ERC20 — в блокчейне Ethereum;
TRC20 — в блокчейне Tron;
BEP2 — в блокчейне Binance;
BEP20 — смарт цепочка Binance.
Создание USDT ERC-20 от TRC-20​
В феврале 2018 года токены USDT по стандарту ERC-20 в блокчейне Ethereum были выпущены для возможности использования Tether в смарт-контрактах и децентрализованных приложениях данной сети. Этот шаг позволил снизить время транзакций. В связи с тем, что транзакции в сети биткоина достаточно медленные. Однако блокчейн Ethereum славится высокой стоимостью газа за комиссии.
Поэтому в апреле 2019 года начался выход токенов USDT по стандарту TRC-20 в сети блокчейна Tron. Что дало толчок развитию всей экосистемы Tron. Ключевое отличие, несомненно, низкие комиссии в данной сети.
What is USDT (Tether)?
USDT or Tether is what we call a stablecoin. Stablecoins are cryptocurrencies designed to minimize volatility, which is a common issue with most cryptocurrencies. Each USDT is pegged to (or should theoretically equal) one U.S. dollar (USD).
The Many Faces of Tether: ERC20 and TRC20
Tether exists on various blockchain platforms. The most common versions are ERC20 (on the Ethereum blockchain) and TRC20 (on the TRON blockchain). The terms ERC20 and TRC20 refer to the technical standards these versions of Tether adhere to on their respective blockchains. These standards ensure compatibility with other products or services on the same blockchain.
ERC20-USDT
ERC20 is a standard on the Ethereum blockchain. It stands for Ethereum Request for Comment 20. This version of USDT is compatible with all services that accept ERC20 tokens, which is a large part of the Ethereum ecosystem.
However, ERC20-USDT transactions can be relatively expensive due to Ethereum's high network fees, also known as "gas fees". These fees fluctuate based on network congestion and can become quite high during peak periods.
TRC20-USDT
TRC20 is the equivalent standard on the TRON blockchain. TRC20-USDT transactions are generally faster and cheaper than ERC20-USDT transactions. This is because the TRON network was designed with a different structure that can handle more transactions per second and has lower network fees.
Other Versions
Tether also exists on other blockchains such as Bitcoin (Omni Layer), EOS, and Algorand. Each version has its own benefits and drawbacks, largely depending on the features and limitations of the underlying blockchain.
How to Choose the Right USDT?
Choosing the right version of USDT largely depends on what you plan to do with it.
If you're interacting with services or platforms that predominantly use the Ethereum ecosystem, ERC20-USDT might be your go-to choice. Despite higher transaction fees, Ethereum's wide adoption and extensive ecosystem of decentralized applications (DApps) offer a variety of use cases.
On the other hand, if speed and low transaction fees are your priority, you might prefer TRC20-USDT. It's particularly suitable for frequent transactions and for interacting with services on the TRON network.
Remember, no matter the version, 1 USDT still equals 1 USD. The differences lie in the transaction speed, cost, and the ecosystem you're operating within.
Conclusion
In the vast ocean of cryptocurrencies, stablecoins like USDT provide a bridge between traditional fiat currencies and the digital world. Understanding the different versions of USDT helps you navigate this bridge more efficiently, saving time and potentially reducing costs.
Remember, while the world of cryptocurrencies may seem complex, it's just like learning a new language — it gets easier the more you practice.
Форматы счетов Tether (USDT): ERC20, TRC20, Omni
Так же USDT выпущен на Tether Gold, Algorand, EOS, где его стоимость привязана к золоту. Каждый тип USDT обращается только в рамках своего блокчейна, поэтому не стоит отправлять криптовалюту из одной сети в другую.
Криптовалюта Tether USDT в разных сетях равнозначна. Отличаются только протоколы ее выпуска, время за которое проходит транзакция и комиссия, которые взымаются внутри различных сетей.
Рекомендуем внимательно изучить регламент транзакций, а особенно реквизиты. Очень часто трудности или недоразумения возникают по невнимательности.
При осуществлении транзакций USDT (да и других криптовалют), очень важно чтобы совпала сеть, которая используется при переводе: ERC20, TRC20, Omni. В случае отправки средств в сети ERC20, при этом указав реквизиты кошелька сети TRC20 или Omni, велика вероятность потерять сумму перевода. Поэтому при покупке, обмене, хранении токена USDT на блокчейне Ethereum (ERC20), нужно использовать кошельки с поддержкой Ethereum
При использовании блокчейна Tron, токен USDT находится на блокчейне Tron (TRC-20). Соответственно используйте кошелек Tron для транзакций USDT.
Как обменять USDT на фиатные или другие электронные валюты
Как правило, на сервисах обмена https://kurs.expert/ru/obmennik.html указано какие именно валюты Тезер можно обменять: ERC, TRC, Omni. Но бывают случаи когда в форме обмена будет просто стоять аббревиатура "USDT" — тогда желательно уточнить в поддержке обменника какой именно тип токена они меняют.
Некоторые популярные направления обмена Tether:
Вы можете подобрать надежный обменник с выгодными курсами по любому другому направлению обмена на нашем анализаторе.